While COVID-19 may be here to stay, the panic-inducing early days of the pandemic finally appear to be in the rearview mirror. 
Cases, hospitalizations and deaths continue to trend downward, per the latest CDC data, and the public health emergency for COVID is set to expire on May 11 of this year.
Some parents — both in the early days of the pandemic and now — have questioned the COVID measures taken over the past three years, particularly the mask mandates that were enforced in schools. 
FACE MASKS MADE 'LITTLE TO NO DIFFERENCE' IN PREVENTING SPREAD OF COVID, SCIENTIFIC REVIEW FINDS
A new scientific review published on Jan. 30 in Cochrane Library has suggested that widespread masking may have done "little to nothing" to curb the transmission of COVID-19, as Fox News Digital reported. 
The review, titled "Physical interventions to interrupt or reduce the spread of respiratory viruses," evaluated multiple studies that compared the use of medical/surgical masks to wearing no masks — then compared medical/surgical masks to N95 respirators.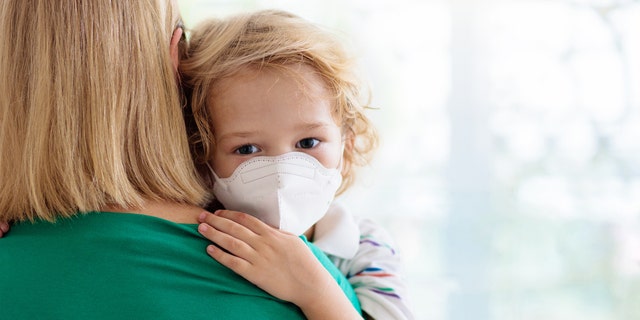 Researchers found that "wearing a mask may make little to no difference in how many people caught a flu-like illness/COVID-like illness," the new review said — although the authors admitted the study had limitations.
COVID-19'S LASTING IMPACT: 'LESS ATTRACTIVE' PEOPLE WEAR MASKS MORE OFTEN THAN OTHERS, STUDY FINDS
"Our confidence in these results is generally low to moderate for the subjective outcomes related to respiratory illness, but moderate for the more precisely defined laboratory-confirmed respiratory virus infection, related to masks and N95/P2 respirators," the study authors wrote.
"The results might change when further evidence becomes available," they added.
'More disruption with precautionary measures'
Lisa Church, a 44-year-old copywriter from Stanhope, New Jersey, doesn't believe the mask mandates stopped COVID-19 from spreading in schools. 
"It felt like school was still closing (with outbreaks) while the kids had the masks, yet once they no longer had to wear them, there wasn't a big increase in illness in our district," she told Fox News Digital via email.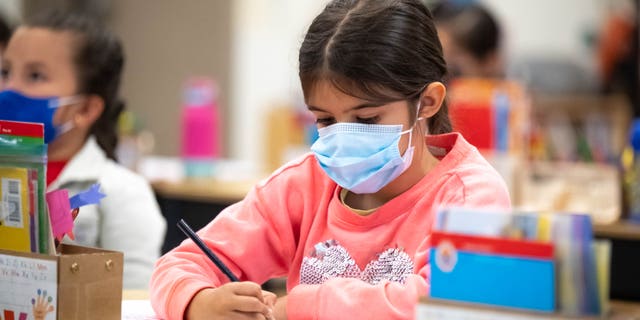 "I feel there was more disruption with precautionary measures," she said, "constantly pulling kids out that had coughs or unsettled stomachs, frequently testing for minimal illnesses and telling them to 'stay home just in case.'"
But more concerning, she indicated, was the negative impact that masks had on her two sons, who were 9 years old and 3 years old when the mandates began. 
Although Church wasn't 100% on board with the masks, she "normalized" mask wearing as much as possible to avoid making things more difficult. However, her younger son, who is deaf, was adversely affected.
CT HIGH SCHOOL STUDENTS WANT MASK MANDATES DROPPED NOW: 'KIDS ARE TRAUMATIZED'
"He wears a cochlear implant and had begun intensive speech therapy at school. He had just started speaking again, but due to wearing a mask, his progress basically stopped," she said.
"Three years old is a critical time for speech and other development, which I worry he missed out on," she added. 
"He is a friendly, social child who began to show signs of depression and loneliness."
Communication in general was also difficult for her son, she said, because he reads lips and needs facial expressions for cues. 
"With the teachers in fabric masks, plastic shields and behind plastic dividers, not only was sound affected, but so were visual cues, which are so important to a deaf child," she said. 
Some teachers at the school even remarked that children who were secure in speech also stopped talking.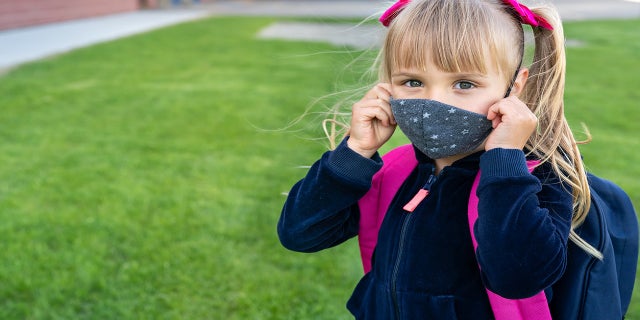 Church's older son also struggled academically and socially, she said. 
"His attention span was basically nonexistent and he withdrew from his friends," she said. "He is a friendly, social child who began to show signs of depression and loneliness."
After the mandates ended, Church's older son was confused and worried about not wearing a mask. "I had to reassure him that he wouldn't get into trouble. He developed some anxiety about it." 
It took her younger son three days to start speaking again once he removed the mask. 
'Masking is not realistic for all children'
Dr. Shana Johnson, a physical medicine and rehabilitation physician, lived in Olympia, Washington, when the pandemic started. 
She moved her family to Scottsdale, Arizona, in the fall of 2021 due to Olympia's "overly stringent, unbalanced" COVID policies, she said.
WOMEN MORE LIKELY TO SUFFER FROM 'LONG COVID,' BUT HEALTHY HABITS CAN LOWER THE RISK
"In Washington, my 8-year-old son's school was closed for over a year," Dr. Johnson told Fox News Digital via email. 
"There was no consideration of the risk and harm to children from being completely isolated with minimal education support for an extended period of time," she said. "Given that COVID causes milder disease than many colds in the majority of children, closing the schools provided much more harm than COVID did."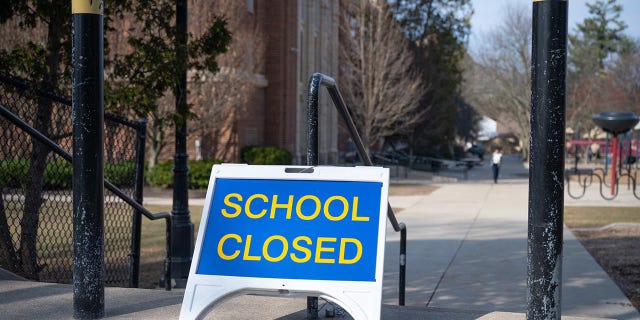 When the school reopened, masks were required. Dr. Johnson said that her son, who has asthma and is on the autism spectrum, was chastised by his teacher for taking periodic mask breaks.
The doctor believes that masking is not realistic for all children — especially those who are neurodivergent and have sensory processing issues as her son does.
NJ 3-YEAR-OLD KICKED OUT OF SPEECH THERAPY DUE TO MASK MANDATES: 'CATASTROPHIC MORAL CRIME'
"The mask policies affected neurodivergent children in an outsized way," she said. 
"The school environment is already high-stimulation and hard to tolerate for neurodivergent children. Should those kids who cannot tolerate masks lose their education over a disease that is mild in 99% of children?"
Dr. Johnson said she spoke with pediatricians — but they would not grant mask exceptions.
"My son now attends a school in Scottsdale where neurodivergent children are welcomed and empowered," she said.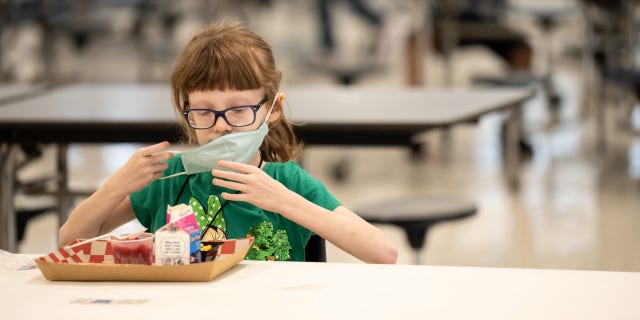 "He is now thriving. In my view, Arizona had a more balanced, reasonable approach."
Doctors chime in on review of mask studies
Dr. Christian Sandrock, who specializes in emerging infectious diseases at the UC Davis Medical Center in Sacramento, California, expressed skepticism of the Cochrane review that suggests masks did little to nothing to curb the spread of COVID. 
"This review is very limited by the bias of the random controlled trials they chose and the difficulty of the variability in the studies," he told Fox News Digital. 
"As such, you cannot make any clear conclusions [on] the benefit or lack of benefit with masks."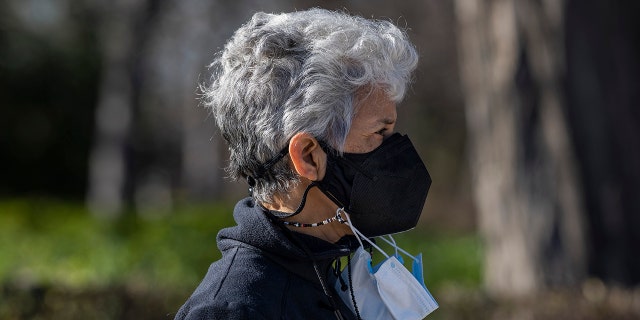 "Some examples of limitations might include when masks are worn, the current state of spread and burden of disease in the community, the burden of illness of the population, and the number of children in the community," the doctor said.
CLICK HERE TO SIGN UP FOR OUR HEALTH NEWSLETTER
Dr. Timothy Brewer, professor of medicine and epidemiology at UCLA, said the new review "highlights the challenge of demonstrating the effectiveness of behavioral interventions in diverse populations." 
The review of mask studies suggests "there is not sufficient evidence to mandate their general use in public settings at this time."
"While the overall results of the meta-analysis do not show a clear benefit from using masks or N95 respirators to prevent respiratory viral infections, some studies did show benefits overall or in higher-risk groups such as persons 60 years old or older," he told Fox News Digital.
"Additionally, compliance with mask–wearing varied widely from study to study."
CLICK HERE TO GET THE FOX NEWS APP
Brewer said that while it's fine for people to wear masks to prevent respiratory tract viral infections, the review suggests "there is not sufficient evidence to mandate their general use in public settings at this time."