A volcano erupted early Tuesday on Russia's far eastern Kamchatka Peninsula.
The eruption of Shiveluch, one of the area's most active volcanoes, sent clouds of dust more than 65,000 feet into the sky, engulfing villages in gray dust. 
The ash cloud extended over more than 300 miles and the event triggered an aviation warning. 
Officials closed the skies over the area to aircraft and local authorities advised residents to stay indoors, with schools shuttered and power supplies cut for two villages for a few hours. 
EASTERN CONGO LANDSLIDE KILLS AT LEAST 20 PEOPLE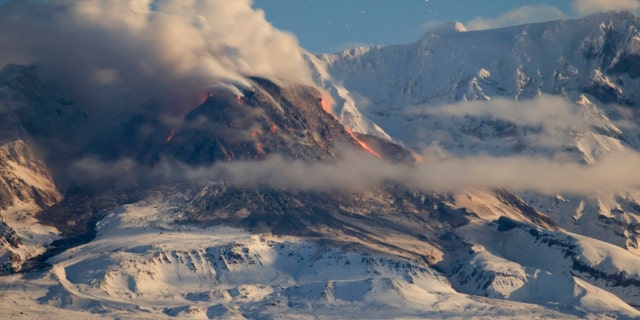 Drinking water was reportedly being supplied, according to the head of the Ust-Kamchatsky municipal region, Oleg Bondarenko.
There were no immediate reports of casualties, although scientists said the volcano was still erupting 15 hours after its start.
The eruption occurred just after midnight, and reached its peak just about six hours later, according to the Kamchatka Branch of the Russian Academy of Sciences Geophysical Survey.
The ash fell on more than 41,000 square miles of territory, according to the organization.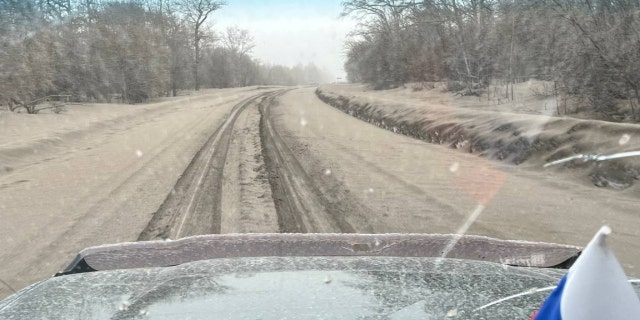 US DESIGNATES WALL STREET JOURNAL REPORTER EVAN GERSHKOVICH AS 'WRONGFULLY DETAINED' BY RUSSIA
The village of Klyuchi sits around 30 miles from the volcano and was covered by a 3-inch layer of dust. 
Scientists reportedly described the fallout as the biggest in nearly 60 years. 
Lava flows – which were not anticipated to reach local villages – melted snow and prompted a warning of mud flows along a nearby highway. 
Around 300,000 residents live on Russia's Kamchatka Peninsula, which lies about 4,000 miles east of Moscow.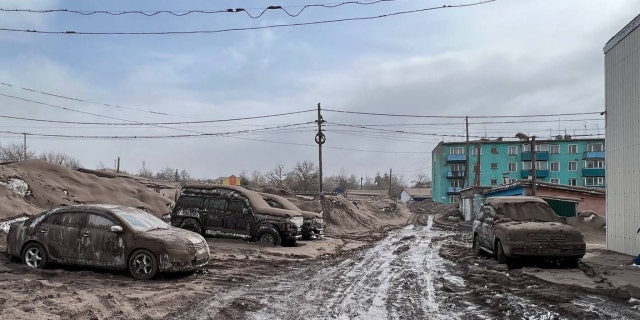 CLICK HERE TO GET THE FOX NEWS APP
It is one of the world's most concentrated areas of geothermal activity, with about 30 active volcanoes.
Shiveluch has had an estimated 60 substantial eruptions in the past 10,000 years. The last major eruption occurred in 2007.
Reuters and The Associated Press contributed to this report.